Ch. Canterbury's Susie Q

     heart,eye,patella, hips     certified good 

Susie has a wonderful disposition always ready to go with us, loves to watch soap operas and is a great mom to her puppies. Susie is now 12 years old and still heart certified.

           The many faces of .....

                                                Ch. Kavalor Baxter CGC (canine good citizen award)

                                            heart, eye, patella, certified hips OVC certified.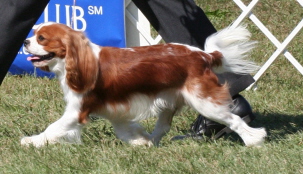 "Baxter " is a great dog full of life, he is very active, loves to play, enjoys agility classes, and just loves to travel and meet new people.  Baxter is a standard cavalier with heavy bone, clean coming and going and a beautiful elastic side gait, he is proving to be an excellent stud dog passing on his many attributes.  He has a beautiful head and expression, goreous eyes and a "love of life ", he exemplifys the typical cavalier .He is now 9 years old.

"beautiful in motion, he has an elastic sidegait"

          Deb-Mar's French Twist (aka Frenchie) heart, eye, patella certified

   Frenchie is now living the good life with Catherine Ballas of Lindenhurst.

She is out of Ch. Kavalor Baxter, and her dam is Lorenka's Moments Love.  She is a beautiful blenheim, with correct structure and an outgoing loving temperament. 

Contact:  Diane Piagentini - Deer Park, New York

      Phone:    631-586-3964  

           EMail: DPiagentin@aol.com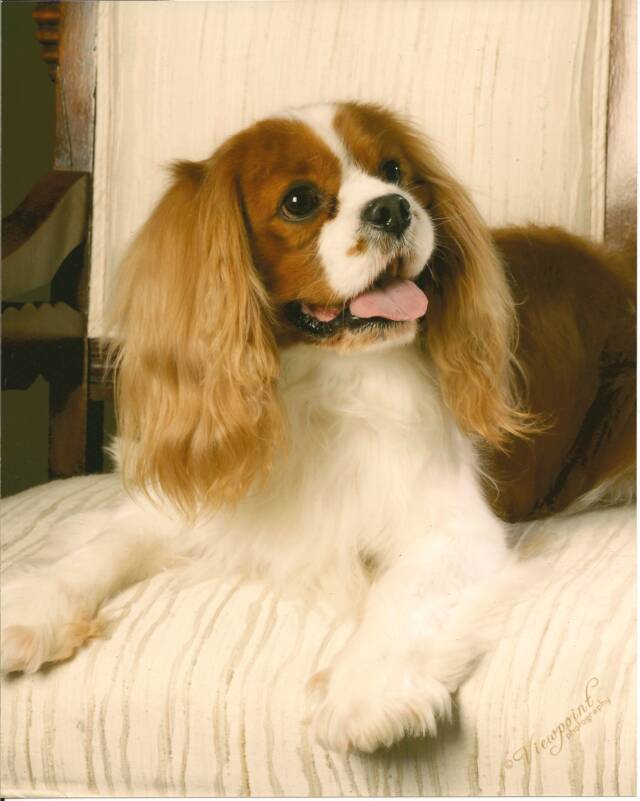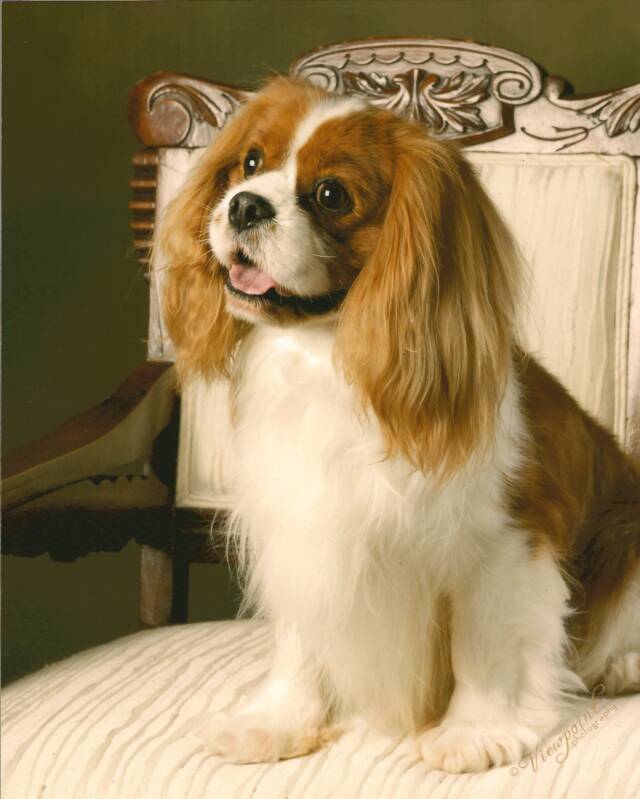 These beautiful photos

were professionally taken by Viewpoint Photography !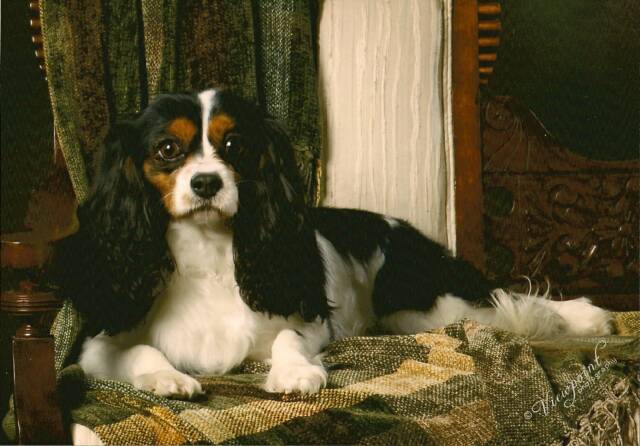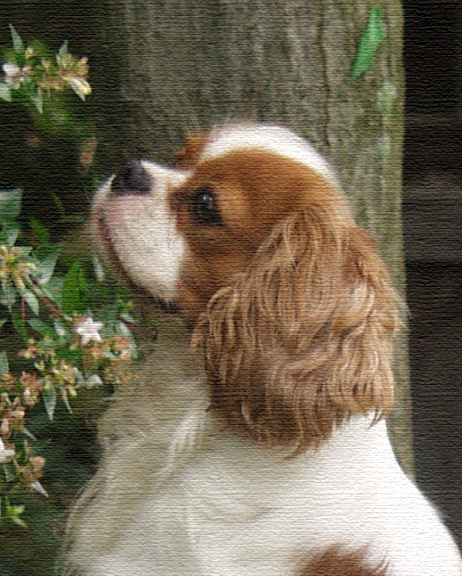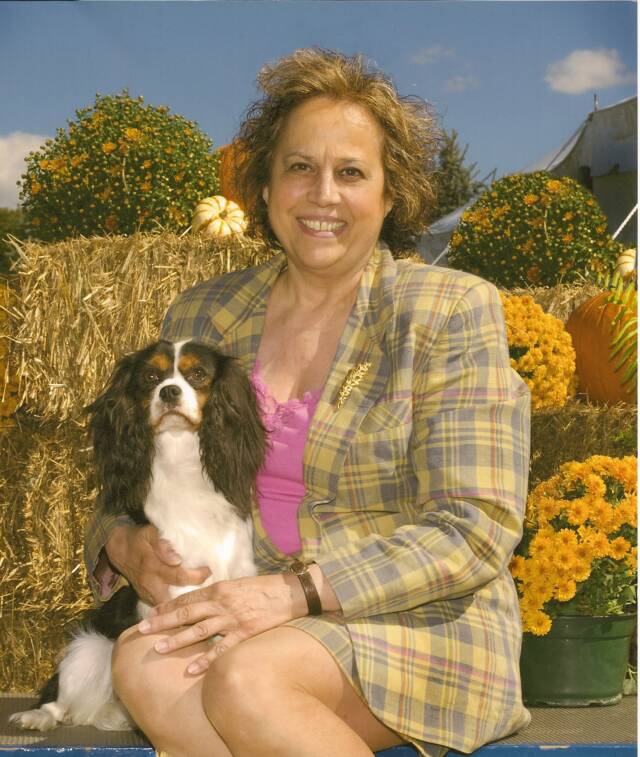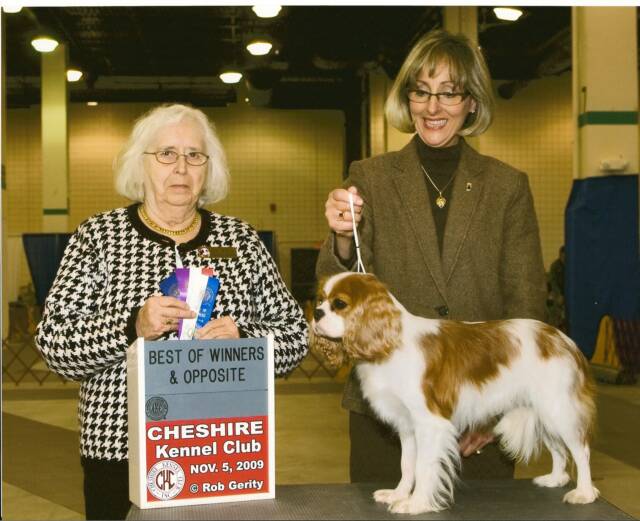 Lola winning the puppy class at Suffolk Cty KC

Lola winning Best Puppy and  3rd place in the Toy Group at Westbury KC

American Kennel Club "Breeder of Merit"

Deb-Mar's Cavalier King Charles Spaniels

Our beautiful cavaliers are home raised with lots of love and attention. They love to watch television while sitting on the couch.  They have a very large backyard to run and play while enjoying chasing the birds and butterflys.

All our Cavaliers are heart, eye and patella certified by a cardiologist, optomoligist and a patella specialist.

Our puppies are raised in the house, born next to my bed, with lots of love.  They are vet checked at 6 weeks of age, come with spey/neuter contract and a health guarantee.  They are ready to go to forever homes when they are 10 weeks of age.

Enjoy the photos and come back to visit anytime.

Member of the Cavalier King Charles Club, USA and the Northeast

Sheeba Defying Viola  aka (Lola)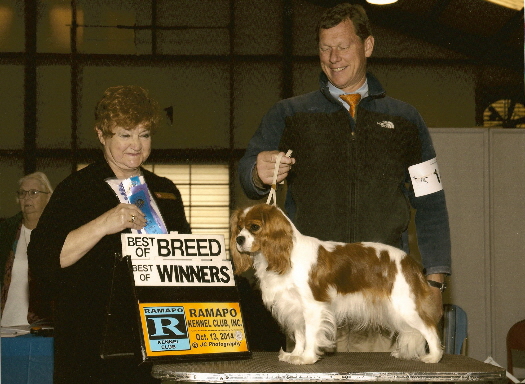 Deb-Mar'sDora the Explorer  (10 AKC points)